Weekly Update (Jan 11): Fate Reforged Pre-Release / Clash Pack, new Podcast, Deck Editor
---
| | | |
| --- | --- | --- |
| |    | MTGGoldfish News Flash |
Fate Reforged Spoilers
The complete Fate Reforged set was spoiled this week. Be sure to check it out to prepare for your Pre-Release events happening this weekend (Jan 17-18).
A sample of some of the spoilers this week:
>> View the rest of the spoilers
Fate Reforged Clash Pack
The Fate Reforged Clash Pack was announced this week. It will contain 2 ready-to-play 60 card decks with six premium alternate art foils. See the complete decklists (with prices) for the Fate Reforged Clash Pack.
MTGGoldfish Deck Editor
We released our MTGGoldfish deck editor this week! You can now build decks and share them with your friends. It works with our "My Price" feature so you can price the deck based on the cards you own. Feel free to try it out under Tools > My Decks. View our video demo below:
MTGGoldfish Podcast
I'm super excited to announce the launch of the official MTGGoldfish podcast! The weekly podcast will discuss the latest in Magic the Gathering news, give you insight behind the numbers on the website, and provide in-depth discussion behind the articles. This week I'm joined with our host Chaz from BoltSnapBolt (and admin of the MTGFinance facebook group) and our popular mtgfinance author Seth (@SaffronOlive). We'll be discussing the Fate Reforged Spoilers and design precedents in the set. I hope you give it a listen and subscribe on iTunes! If you have any questions to submit for next week's mailbag, tweet using #mtgfishmail and we'll cover it in next week's episode!
Getting Started on Magic Online for $20
Magic Online has been getting a bad rap in the community lately. However, the truth is while it is far from perfect, it is perfectly acceptable 99% of the time. If you love Magic the Gathering, you'll love Magic Online. I know the task of building an online collection is daunting, so I put together a complete guide for getting started on Magic Online for under $20. If you are sufficiently skilled, with the initial $20 you can play for free and earn tickets towards more cards. Check out our Getting Started on Magic Online $20 video.
Budget Commander: Talrand, Sky Summoner
Tomer is back with another great Budget Commander article. This time he builds a great deck for a more serious/competitive playgroup: Budget Commander: Talrand, Sky Summoner. Tomer has also setup a Twitter account, so be sure to follow him: @ACommonCauseMTG.
Fate Reforged Giveaway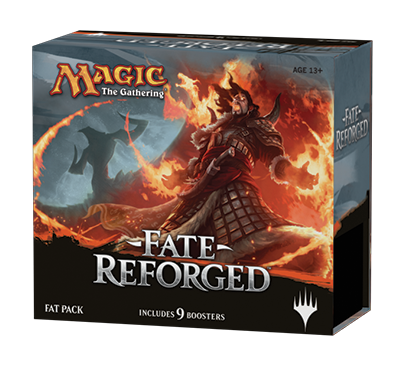 To celebrate the upcoming release of Fate Reforged and MTGGoldfish SuperBrew, we're giving away a Fate Reforged fat pack on release! Check out the Fate Reforged Fat Pack Giveaway and enter today!
Tournament Coverage
We had two major constructed tournaments this weekend:
Articles Recap
Several great articles were published on MTGGoldfish this week:
#Trending Cards
The five most viewed cards on MTGGoldfish this past week were: