Weekly Update (Sep 20): BFZ Full Spoilers, Heartless Summoning Combo
---
| | | |
| --- | --- | --- |
| --- | Battle for Zendikar Spoilers | --- |
The full Battle for Zendikar Spoilers were released this week. Peruse at your pleasure and start brewing for the new Standard! Pre-release events start this upcoming weekend as well, so make sure you're registed at your local game store.
All of the Zendikar Expeditions were revealed this week as well as you can see above. You can track all of their latest prices on our Zendikar Expeditions page. Spoiler alert: Scalding Tarn average eBay price is $520 (a $440 and a $600 listing). May the odds be in your favor at prerelease!
In a surprising announcement, Wizards announced that the community forums will be shut down on October 29. If you have any information you need to grab from there, now is the time to do it before it vanishes into the ether forever.
| | | |
| --- | --- | --- |
| --- | Budget Magic: $73 (23 tix) Modern Heartless Summoning | --- |
Everyone knows Heartless Summoning has the potential to be broken, but just how broken can it be on a budget?Read more
| | | |
| --- | --- | --- |
| --- | Finance Update w/ Saffron Olive | --- |
On Friday the full spoiler of Battle for Zendikar was released; while most of the unknown cards were limited fodder, this didn't stop BFZ from being the force behind all of the big finance news. Both versions of Knight of the Reliquary are up 70 percent to nearly $11 based on hype for her potential synergy with Retreat to Coralhelm. If you can get both cards on the battlefield, and have a deck full of Forests and Plains, Knight of the Reliquary can add mana equal to the number of lands in your deck by continually sacrificing and searching for new lands while untapping with Retreat to Coralhelm in between. Knight of the Reliquary also becomes a 20/20 or greater in process and you can finish the loop either by casting something massive like Emrakul, the Aeons Torn or searching out a Sejiri Steppe to give your Knight of the Reliquary protection from whatever color blockers your opponent may have. Better yet, you can do this as early as turn three with the help of a Noble Hierarch or Birds of Paradise. Whether or not this combo is playable in Modern remains to be seen, but the hype is real. I'd lean towards selling into the hype, especially considering Knight of the Reliquary has three printings, including the high-supply Duel Deck: Knights vs Dragons. Although, if the synergy becomes the centerpiece of a tier one Modern deck, the price of the knight could continue to soar.
Cards from Battle for Zendikar are starting to sort themselves into winners or losers as more articles and podcast from the pros come out. Undergrowth Champion (up 40 percent to $11.39), Ruinous Path (up 32 percent to $5.47), and Fathom Feeder (up 30 percent to $2.26) are the biggest winners this week on the back of positive reviews. Meanwhile the two big reprints, Felidar Sovereign and Dragonmaster Outcast, along with some low-tier mythics like Akoum Firebird and Quarantine Field are the biggest BFZ losers, giving up between 35 and 50 percent on the week. Remember that for BFZ in specific, a decreasing price isn't necessarily a sign of a bad or unplayable cards; the average price of rares and mythics is just way too high so something has to give, and that something is currently mid and low tier mythics that don't look that exciting on paper.
Finally, in a shocking twist, the most viewed card on MTGGoldfish this week? The MTGO-only promo of Path to Exile. It wasn't that long ago that I was selling my massive draft stockpile of Paths for about 7 tix each. Today you can easily find Path to Exile for 2 tix. The promo itself has crashed from nearly 10 tix to 2 tix in the past week alone. The reason for this crash was a Magic Online error: Wizards promised one version of Path to Exile as a store activity promo but handed out a different version of Path to Exile. In response to the backlash from the community, Wizards decided to give everyone who got the wrong promo (which was lot of people since it was awarded to anyone who spent $20 or more in the store between June 24th and July 29th) a playset of Path to Exile. In short, the supply is now massive so if you want to pick up a Modern staple on the cheap, you really can't go wrong buying a playset of Path to Exile for 8 tix.
| | | |
| --- | --- | --- |
| --- | The Psychology of Spoiler Season (or, why you bought Narset for $50) | --- |
Saffron delves into the psychology of spoiler season with the help of research on arousal, group behavior and risk taking. Read more
| | |
| --- | --- |
| Against the Odds: Biovisionary | The Financial Impact of BFZ: Quick Hitter Catch up (Part 1) |
| | |
| Can Saffron beat the odds and win with alternate win-con Biovisionary in Modern? Read more | The Battle for Zendikar spoilers keep pouring out. Let's catch up on the last few days of cards from a finance perspective. Read more |
| | | |
| --- | --- | --- |
| --- | BFZ Spoilers Limited Review | --- |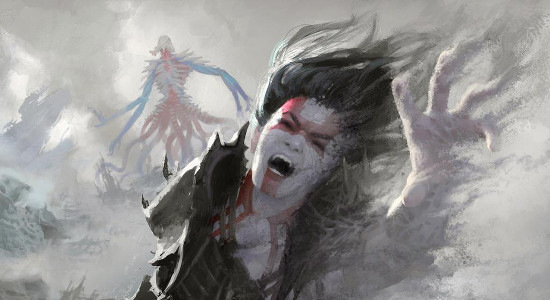 Jake has you covered with Battle for Zendikar Limited Reviews for all the spoilers over the past week:
The five most viewed cards on MTGGoldfish this past week were: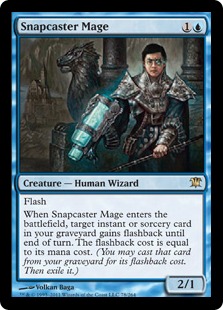 | | | |
| --- | --- | --- |
| --- | Battle for Zendikar Fat Packs | --- |
Need full art lands? How about 80? With 80 full art lands, the Battle for Zendikar Fat Pack is a great deal. It also comes with 9 boosters, a spindown, two deck boxes and the fat pack box itself. Great value for $40! Pre-order Battle for Zendikar Fat Packs on eBay today!