Sphinx's Revelation #2: Oath of the Draftwatch
---
Welcome back to another Magic-themed puzzle! I'm Jordan Draper and I'll be taking over Sphinx's Revelation as Tomer currently has his hands full with Commander content. Let's get to this week's puzzle!
The Situation
We're at a local FNM event playing in an Oath of the Gatewatch draft. So far we're 2-0 and playing in the deciding game of match three.
We started off slowly, missing several land drops allowing our opponent to take an early lead. We've built up a board and have been able to attack their mana base, but we're still behind. 
It's the beginning of our turn and we just drew the last card of our library, Bane of Bala Ged. It's our first main phase. If we can't win here, we will lose on the next turn. But we want to spike this event; can we win this turn?
(click to enlarge)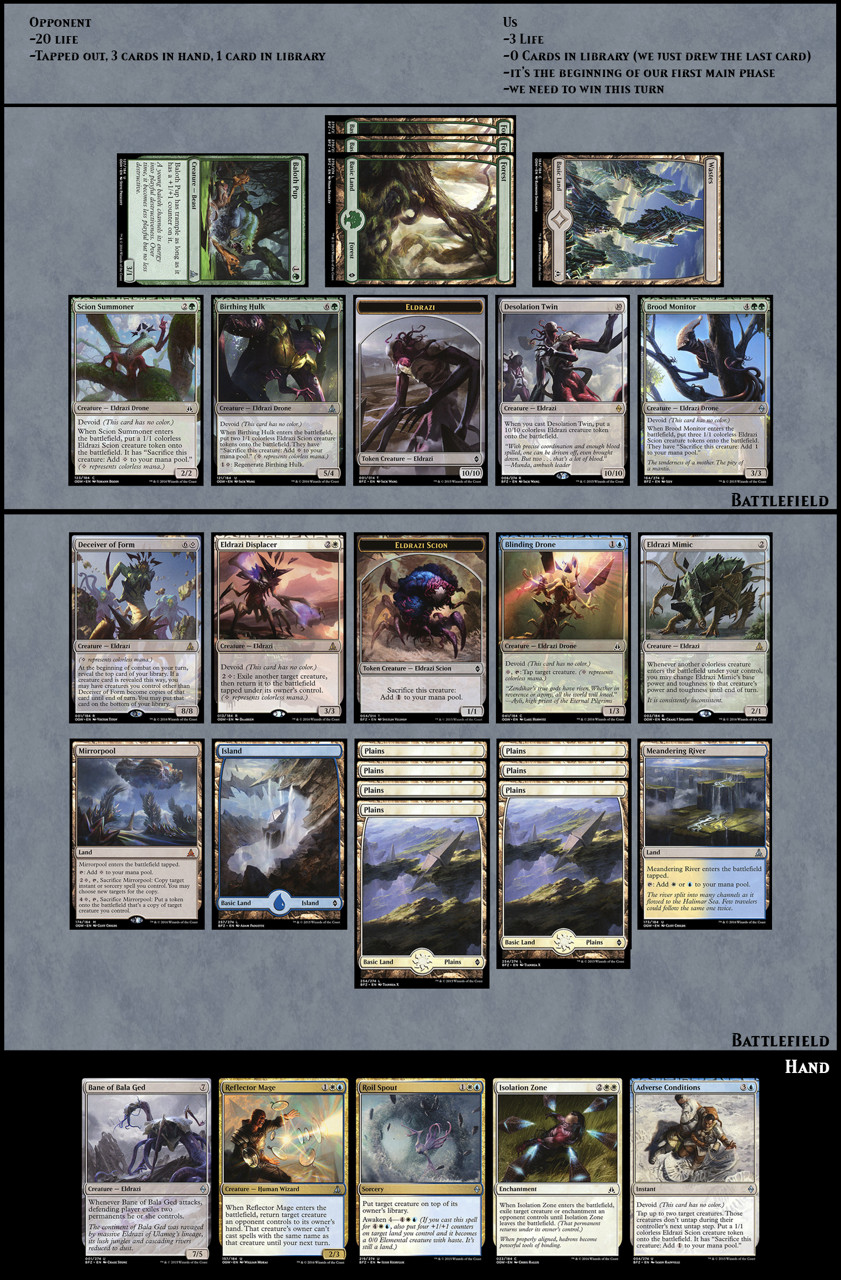 Opponent
The opponent is at 20 life. They have three cards in hand, one card in library, and are tapped out. Assume that they will be unable to cast anything in response to your actions. They have the following cards in play:
Us
We have the following cards in play:
and the following cards in hand:
Good Luck!
I hope this puzzle lives up to the hype. Feel free to post solutions in the comment section and discuss any ways to improve/poke holes. I will post the solution in the next episode of Sphinx's Revelation. You can also message me your solution or ask for hints by emailing Jordan at urzaspuzzlebox@gmail.com.